Kobe Japan, June 2016 – Audio specialist manufacturer, TOA Corporation announces that Genetec Inc. (Genetec), a manufacturer of open-architecture, unified IP security systems, has integrated TOA's IP Intercom System with Security Center, the company's flagship unified security platform that seamlessly blends access control, video management systems and automatic number plate recognition (ANPR) systems.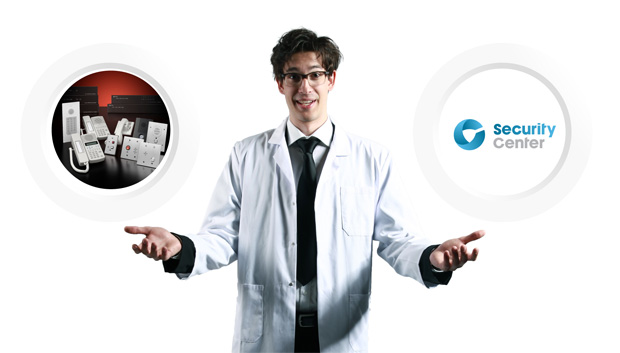 TOA's IP Intercom System N-8000 Series is an integrated audio communication system that employs packet audio technology over the IP network to achieve fast, accurate communication with optimal security and reliability. System functions are numerous ranging from conversation, paging broadcasts and BGM broadcasts to various security functions including emergency paging/broadcasting and audio triggering. System monitoring is available in real-time on an internet browser as the system is server-less.
To connect from N-8000 IP intercom system to a SIP system, TOA has launched N-8000SG SIP Gateway, the software that runs on Windows7 Professional 32bit/64bit. It allows customers to achieve the connection from N-8000 IP intercom system to Genetec™ Security Center.
TOA N-8000 IP Intercom System Brochure
Genetec™ Security Center offers customers a unified intuitive interface to simplify operations with core systems including access control, video surveillance, and automatic number plate recognition (ANPR). The SIP-enabled communications management module available in Security Center is called Sipelia, and enables seamless SIP-based communications between operators and intercom devices deployed throughout customer's organization. Sipelia offers customers full communications management capabilities and facilitates the incorporation of intercom and communications into any security strategy.
Genetec Security Center Website
The integration of TOA N-8000 system with Genetec™ Security Center offers enhanced security solution with high-quality audio communication.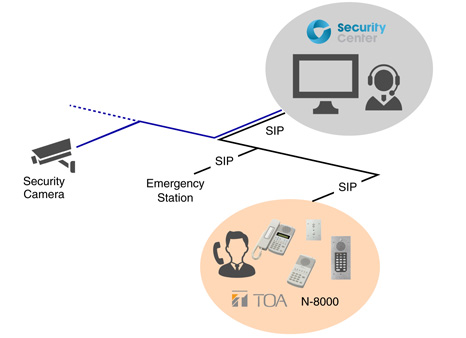 Genetec™ develops open-platform software, hardware and cloud-based services for the physical security and public safety industry. Its flagship product, Security Center, unifies IP-based video surveillance, access control and automated license plate recognition (ALPR) into one platform. A global innovator since 1997, Genetec™ is headquartered in Montréal, Canada, and serves enterprise and government organizations via an integrated network of resellers, integrators and consultants in over 80 countries. Genetec™ was founded on the principle of innovation and remains at the forefront of emerging technologies that unify physical security systems. For more information about Genetec™, visit:genetec.com.
*Genetec is a trademark of Genetec Inc.