Kobe Japan, November 2015 – Audio specialist manufacturer, TOA Corporation announces that TOA wireless microphone system has obtained Brazil ANATEL* certification.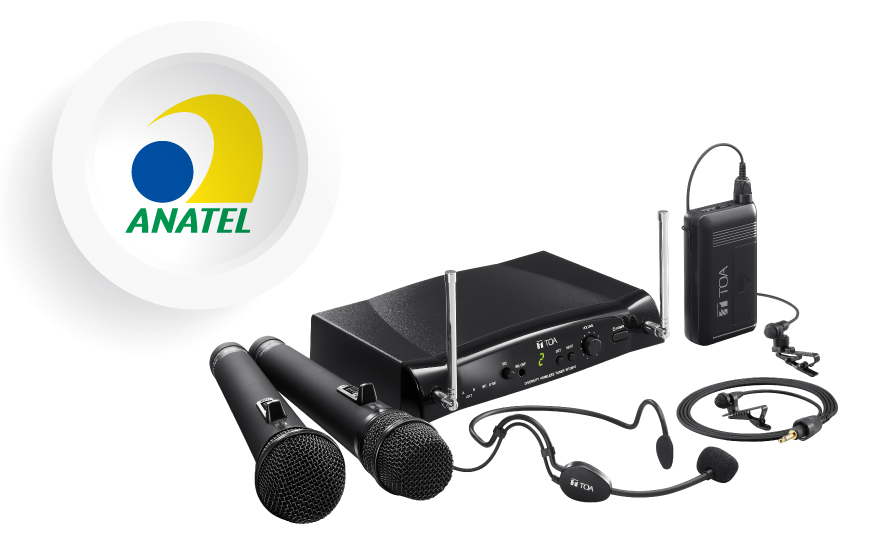 For over a quarter of a century TOA has been committed to developing vocal and speech radio products to the highest specification at the cutting edge of technology. We are proud to have become synonymous with high quality and reliability.
Please check our product brochure.
5000 Series Wireless Microphone System Product Brochure (Portuguese)
*ANATEL(Agência Nacional de Telecomunicações) ... National Telecommunications Agency who is responsible for managing the frequency spectrum in addition to regulate, authorize and supervise the provision of telecommunication services in Brazil.