TOA Corporation announces the release of N-SP80 Series Intercom System which can be integrated with existing phone systems that using Session Initiation Protocol (SIP) server or, alternatively, be established peer-to-peer communication without the SIP server. N-SP80 Series can not only realize high quality video and audio communication, but also add the reliable access control easily.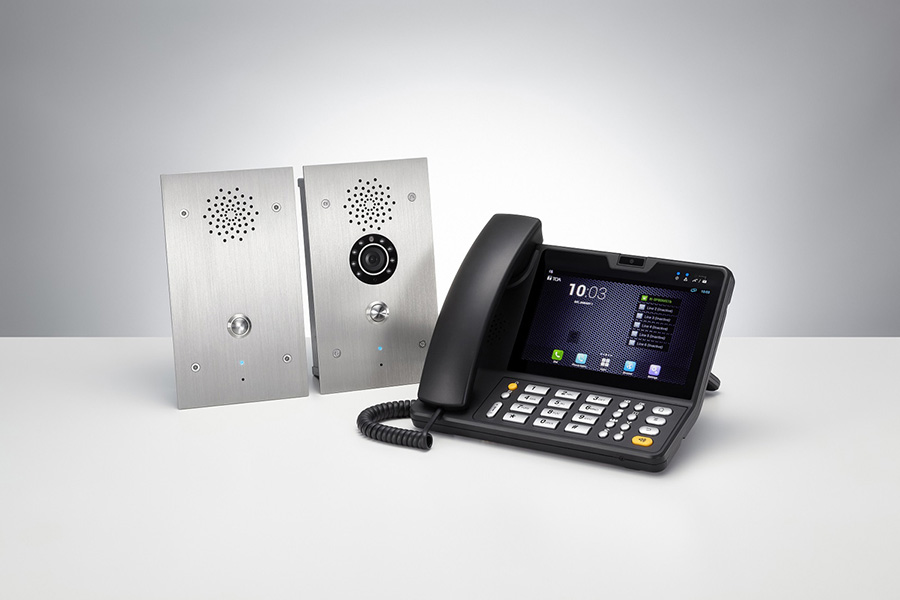 TOA offers 3 models for the N-SP80 Series to fulfil different users need on the effective communication. N-SP80MS1 Multimedia Station is a sleek telephone-style handset with an integrated 7" color touch screen. Vandal-resistant door stations are available in audio and audio plus video configurations. Both configurations offer dual independent relay outputs that can be triggered by a multimedia station. The audio plus video configuration N-SP80VS1 complies with ONVIF® Profile S, enabling the integration of 3rd party devices such as video surveillance and video encoders etc.
Supporting audio codecs G.711a, G.711μ, G.722 and.729 and video codecs H.264, H.263, MPEG-4/MJEG, N-SP80 Series provides reliable, high quality video and audio communications. The system is compatible with other SIP servers, for instance, Cisco CUCM, Asterisk and Genetec Sipelia.* Additionally, N-SP80 Series is able to operate in the peer-to-peer mode with no additional requirement for a SIP server allowing an unlimited number of stations to be connected to the system.
The device features easy unlocking operation for access control, which ideal for schools, hospitals and factories to install at building entrance, car park gate.
*All company names mentioned are trademarks or registered trademarks of their respective owners.