Kobe Japan, September 2016 - TOA Corporation, a manufacturer of premier audio and commercial products announces the release of a new Network Audio Adapter, NX-300. The NX-300 Network Audio Adaptor converts the analog audio signal into high quality digital signal. Regardless of the geographical distance, the digital signals can be transmitted simultaneously over the IP network, such as LAN or internet.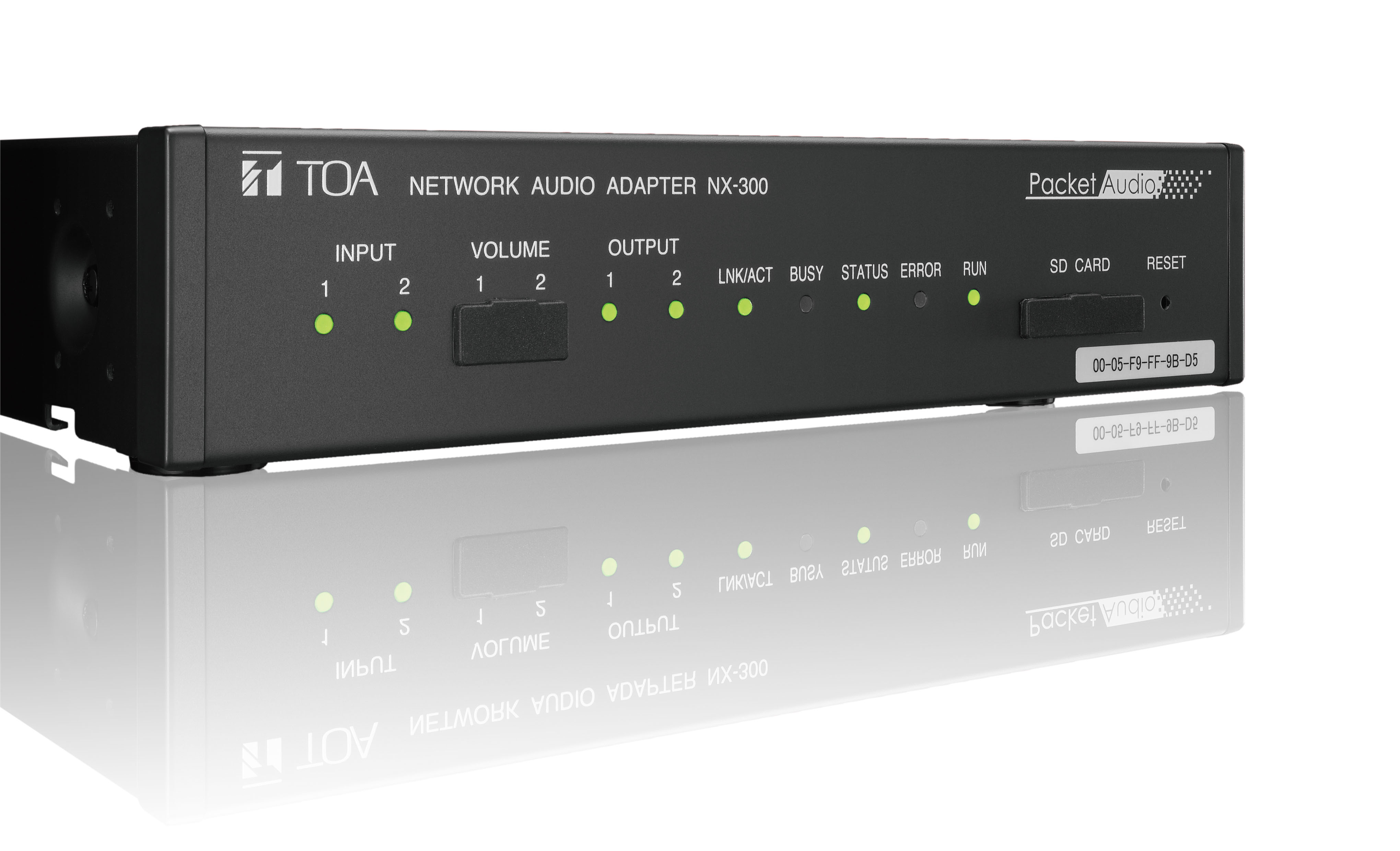 The NX-300 maintains the basic functionality and operability of its predecessor, NX-100, with the use of Packet Audio™ streaming technology. It ensures the real-time transmission of audio with the minimum latency. Additionally, NX-300 improves the quality of audio transmission with better-than-CD quality at 48 kHz sampling. The dual-channel feature enables the full-duplex transmission of dual mono signals. Furthermore, audio files are now storable with the built-in memory that up to 8 WAV files of up to 2 minutes in length can be stored for broadcasting. The broadcasting is further facilitated by the other advanced features, assignable broadcast priorities and the sound volume scheduling, for example.
System configuration, control and operations of the NX-300 can be performed on a PC with the supplied NX-300 PC Software installed. Some system management, network setting and audio file update, for example, can also be accomplished by a web browser. The broadcasting can also be activated by regular contact closure in the situation of absent of computer.
With NX-300, a cost-effective, remote multi-point broadcast system can be formed by utilizing the existing networks infrastructure and applied ideally in various markets – railway station, airports and industry facilities, for example.