Japan, January 2015 - TOA Corporation, a manufacturer of premier audio and commercial products has recently launched new Variable Dispersion Speaker HX-7 Series.

The HX-7 expands the HX Series with a larger, more powerful configuration. Designed to meet the needs of medium-sized venues, such as houses of worship, auditoriums (and other performance spaces), as well as gymnasiums and sports arenas, it adds true line array performance to its already impressive range of configurations. Its improved hi-frequency driver compliment improves output, power handling, and provides enhanced intelligibility within the vocal range. Multiple HX-7's may be stacked together vertically for increased power handling and distance coverage. Like its smaller sibling, the HX-5, the HX-7 offers flexibility not available with other "single-box" speaker products.
The metal parts of the plane wave unit and the entire speaker cabinet are made of stainless steel, making the speaker rust-resistant. Compliant with IPX4 (IEC60529) water protection standards, the speaker is suitable for use in a covered outdoor space protected from the elements.
Power handling: 750W Continuous Program@8 ohms
Sensitivity (1W,1m): 100 dB
4 cell configuration each incorporating:
--(2) 5" Low-frequency drivers
--(1) Center-mounted, waveguide-loaded, 1"-exit compression driver
Flexible vertical angle adjustment between 0° and 45° (60° with second HX-7 and optional adapter).
Optional hardware for stand, wall, ceiling & flown installations.
Black or White & weather-proof (WP) versions available.
HX-7B Variable Dispersion Speaker, Black
HX-7B-WP Variable Dispersion Speaker, Black *weather-proof version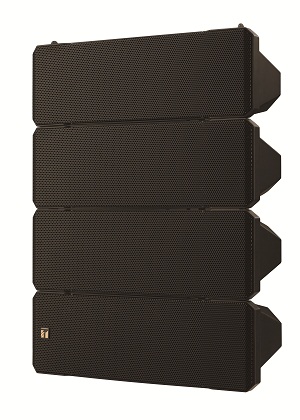 HX-7W Variable Dispersion Speaker, White
HX-7W-WP Variable Dispersion Speaker, White *weather-proof version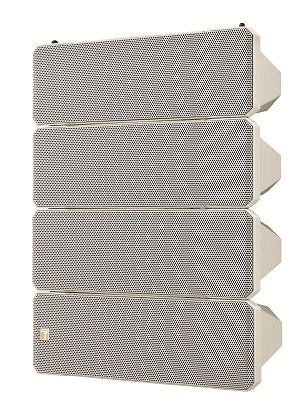 FB-150B, FB-150W Subwoofer