Kobe Japan, July 2015 – Audio specialist manufacturer, TOA Corporation announces that Pacom Systems, a pioneer of integrated security solutions over IP network, has integrate TOA's IP Intercom System with Pacom GMS (Graphical Management System), integrated security management system for multi-site organizations.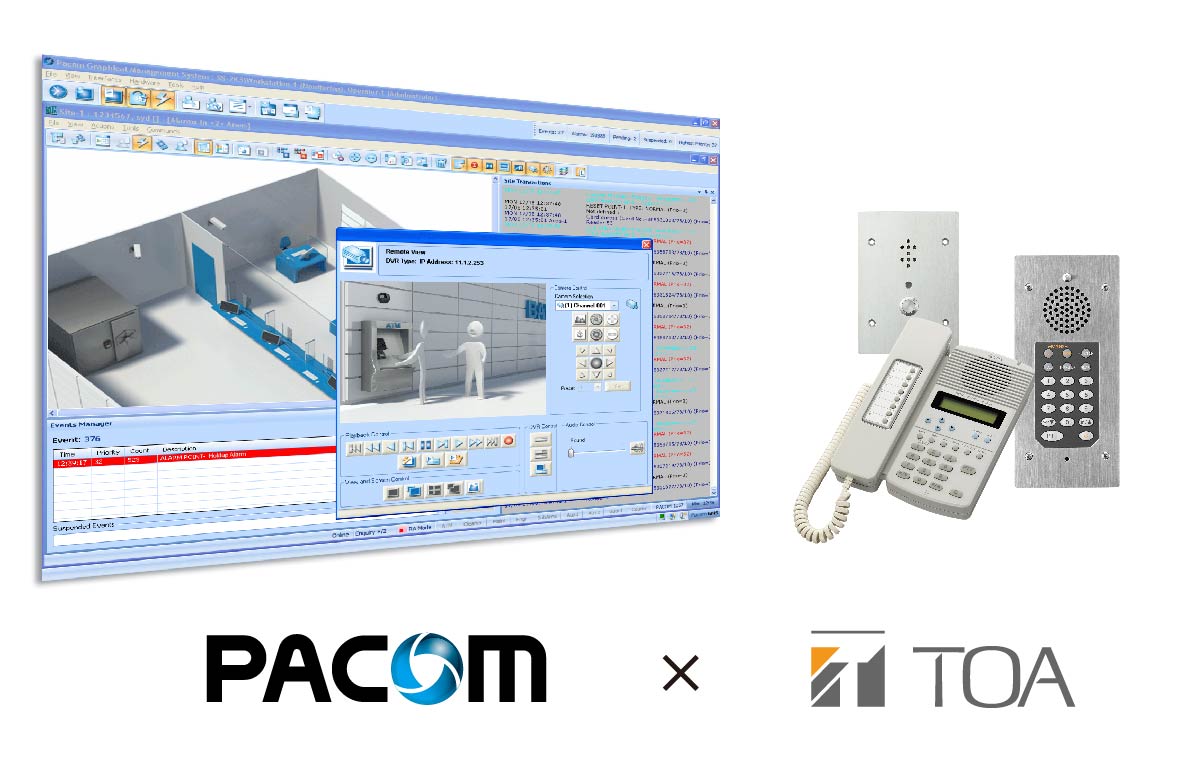 TOA's IP Intercom System N-8000 Series is an integrated audio communication system that employs packet audio technology over the IP network to achieve fast, accurate communication with optimal security and reliability. System functions are numerous ranging from conversation, paging broadcasts and BGM broadcasts to various security functions including emergency paging/broadcasting and audio triggering. System monitoring is available in real-time on an internet browser as the system is server-less. The system's frequency response extends to 7 kHz, allowing even PA-delivered announcements.
Pacom Systems' GMS is an open, integrated security management platform, designed primarily for the multi-site customer that requires a centrally managed system. GMS provides a comprehensive set of features, with all the tools necessary to manage access control, intrusion detection, video surveillance, building services and intercom into a single solution.
The integration of TOA N-8000 system with Pacom GMS offers enhanced security solution with high-quality audio communication. The Pacom GMS includes a dedicated Intercom Manager which displays all active intercom calls. A range of different events can be triggered when a call is received. This includes launching a site map showing the position of the intercom, streaming live video from a linked camera and providing the operator with a quick and convenient method of remotely unlocking an associated door. This intelligent integration enables all activities to be centralized and managed from a single user interface.